Style code: A08 - silk nightwear
Silk Negligee (Dressing Gown/Robe) 1 piece
Sale 25% reduction
Price:

£179.00 £135.00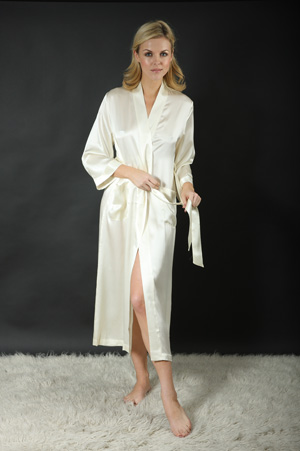 Select Colour & Size then click "buy" button.
Color
Swatch
Size
Add to
Basket
Cream
Black
Hot Pink
Cherry
Ivory
Chocolate
For size guide, please click Size Chart

This silk negligee is made of 100% Silk Crepe Satin 19 momme, plain colour and finish, full length in classic design. Other styles available in same colours are B08 silk chemise, C08 long silk nightdress and F08 silk pyjamas, D08 silk camisole and French Knickers, H08 silk thongs.